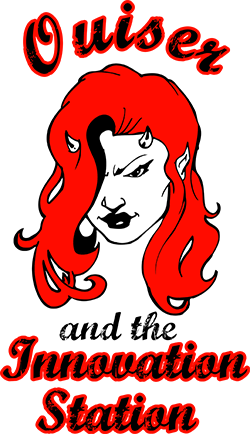 About
---
We're a musical comedy improv group that tackles the fun stuff. We take about five or so movie suggestions from you and show you what could've been, what happened behind the scenes, and/or what might be yet to happen. shows page to find out where we'll be next!
---
CAST
LEFT: Brandie Wagers - She's funny. She's full of characters. She's got that thing that makes you go..."Who is that woman?" Trust me. You couldn't handle it.
CENTER: Brian Thacker - He's goofy. He can be a New Yorker one minute and a classy English woman the next. What does that mean? Who knows!
RIGHT: Molly Peacock - She's a spitfire. She delivers a line like Trump with Twitter. It's unexpected and you don't know how you feel about it.